Corporate Experience Days, Corporate Fly Fishing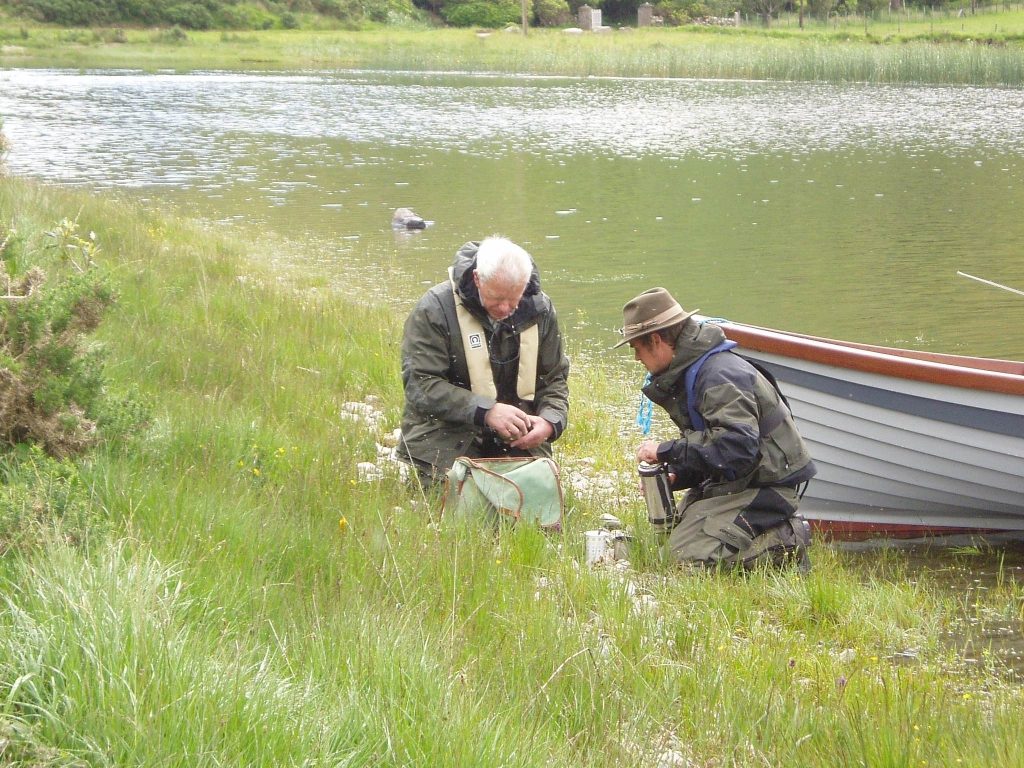 Fly Fishing Lessons for corporate days
Corporate fly fishing days - There is nothing better than getting together with your workmates, the comradery and enjoyment build bonds and trust that will form the foundation for new ideas, relationships and trust.
At Strictly Fly Fishing, Mike Smith is very experienced in corporate engagement, working with businessman and managers from companies in the UK and Europe.
What is corporate Fly Fishing?
Corporate fly fishing is an organised event; you will be taught to fly fish at a lake or location of your choosing. We usually recommend trout lakes for teams of four or more and rivers are great for smaller groups, where the manager and his or her immediate colleagues are interested in fishing.
Corporate fly fishing is a great way to take beginners and intermediates through a set of tasks over a full-day or even a weekend. This type of team building is an ideal way to nurture the bonds in senior management. The enjoyment of catching your dinner and wagering a drink or two makes for a real sense of achievement. The experience is one that the group will take with them beyond in their years ahead.
Experiential Events Specialists
These type of experiential events are similar to those offered by corporate events companies like Production Bureau in Norwich & Edinburgh. It is typical for this type of exhibition company to engage their delegates at outdoor events, gala dinners, corporate golf days and other large-scale product launches.
Strictly Fly Fishing is a first-class corporate experience solution for your senior managers and their colleagues.
What happens on the Fly Fishing Day?
First, we will go through the preparation of equipment and then discuss the rigging and methodology. After rigging Mike will take you through casting and stalking to help you with identifying the best places and areas to fish and improve your chances to catch. If we are joining you on a lake, then there may also be the opportunity to go boat fishing. For larger corporate groups, Mike will bring other qualified GAIA instructors who know the water.
Strictly Fly Fishing provide trips to Ireland, Scotland, across England and into Canada. If you would like to discuss your ideas, then please contact Mike through this site, and we look forward to seeing you on the bank - Tight Lines!