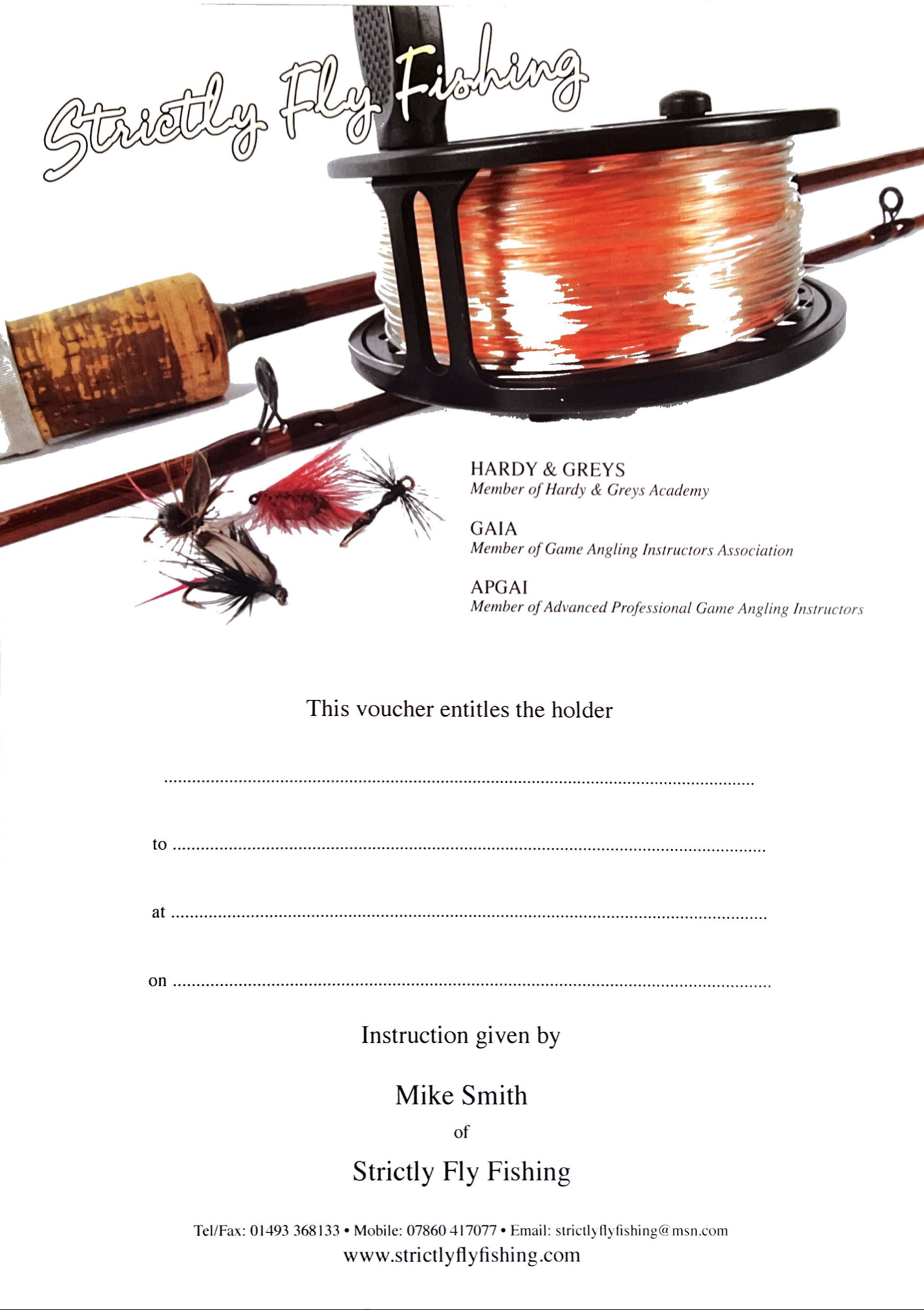 Contact us
If you would like to request a fly fishing lesson or holiday, enquire or simply ask a question please fill in the below contact form.
Would you like to book a private fly fishing lesson or buy a gift voucher?
Mike is here to help you develop your fly fishing skills, re-visit long-forgotten techniques and take beginners on lake and river fishing trips across the UK.
Request a gift voucher as well via the form below. The perfect gift for budding anglers, veterans, and intermediates alike! All lessons are available in voucher form and have no expiry within reason.